Hoda Afshar, Grace (2017), from the series In the exodus, I love you more. Courtesy of the artist and Milani Gallery, Brisbane




Endure (2015), from the series In the exodus, I love you more. Courtesy of the artist and Milani Gallery, Brisbane

Lit #2 (2014), from the series In the exodus, I love you more. Courtesy of the artist and Milani Gallery, Brisbane


Hoda Afshar, Twofold (2014), from the series In the exodus, I love you more. Courtesy of the artist and Milani Gallery, Brisbane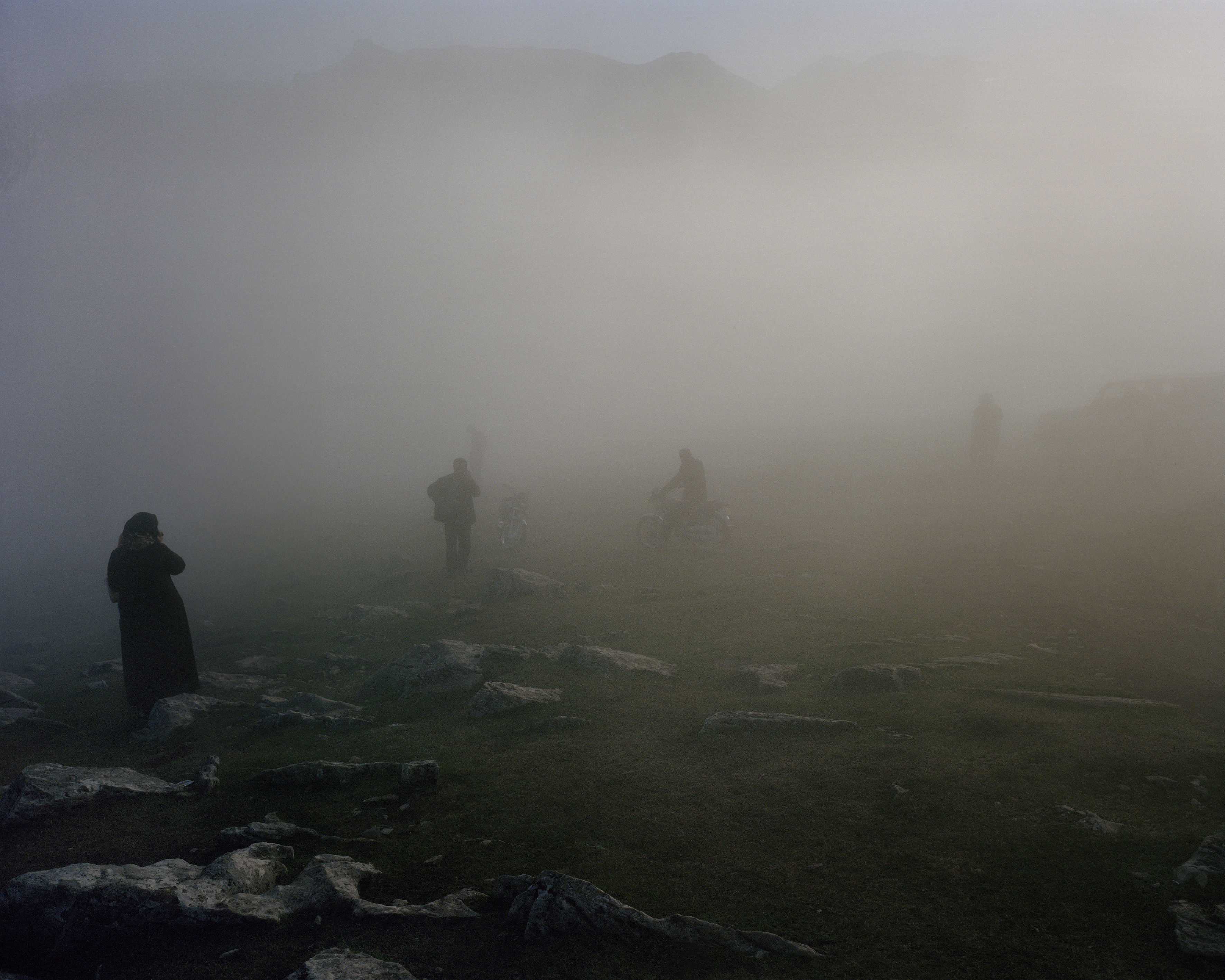 Hoda Afshar, Fold (2014), from the series In the exodus, I love you more. Courtesy of the artist and Milani Gallery, Brisbane




Hoda Afshar, Place (2015), from the series In the exodus, I love you more. Courtesy of the artist and Milani Gallery, Brisbane


In the Exodus, I love you more (2014 – Ongoing)

In the Exodus, I love you more is an ongoing photographic series that I began in 2014. It is a record of my changing vision of, and relationship to, my homeland, Iran: a relationship that has been shaped by my having been away, by that distance that increases the nearness of all the things to which memory clings, and which renders the familiar… strange, and veiled. It is an attempt to embrace that distance and to turn it into a way of seeing; to let what is both there and not there shine through the surface; to explore the interplay of presence and absence in a place where the surface and depth often exchange looks, and to discover the truth that lies there, in-between.


Hoda Afshar explores the nature and possibilities of documentary image-making. Working across photography and moving-image, the artist considers the representation of gender, marginality and displacement. In her artworks, Afshar employs processes that disrupt traditional image-making practices, play with the presentation of imagery, or merge aspects of conceptual, staged and documentary photography. Recent exhibitions include; Between the Sun and the Moon: Lahore Biennale (2020), Remain, UQ Museum of Art in Brisbane (2019), Beyond Place Museum of Photographic Arts, San Diego CA, USA (2019), Primavera 2018, Museum of Contemporary Art, Sydney and Waqt al tagheer: Time of Change, ACE Open, Adelaide (2018). In 2015, she received the National Photographic Portrait Prize, National Portrait Gallery and in 2018 won Bowness Photography Prize, Monash Gallery of Art, Australia.
Hoda is represented by Milani Gallery in Australia.